Venue & Hospitality
Conference Dates: November 8-9, 2017
Hotel Services & Amenities
Audio/Visual Equipment Rental.
Business Center.
Business Phone Service.
Complimentary Printing Service.
Express Mail.
Fax.
Meeting Rooms.
Office Rental.
Photo Copying Service.
Secretarial Service.
Telex.
Typewriter.
Video Conference.
Video Messaging.
Video Phone.
ATM.
Baggage Storage.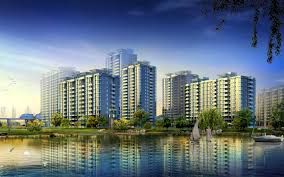 About City
New Orleans is a Louisiana city on the Mississippi River, near the Gulf of Mexico. Nicknamed the "Big Easy," it's known for its round-the-clock nightlife, vibrant live-music scene and spicy, singular cuisine reflecting its history as a melting pot of French, African and American cultures. Embodying its festive spirit is Mardi Gras, the late-winter carnival famed for raucous costumed parades and street parties.
Following Mardi Gras in springtime is Jazz Fest, celebrating New Orleans as the birthplace of the genre. Lively bars and cafes line Bourbon Street, which runs through the center of the architecturally ornate French Quarter. This area is also home to several iconic Creole and Cajun restaurants serving dishes like gumbo and jambalaya. The Garden District is known for well-preserved antebellum mansions in styles like Italianate and Victorian. In Faubourg Marigny, Frenchmen Street is home to bars and clubs offering live jazz, blues and rock music. Streetcar lines cross the city, including the St. Charles route, operating since 1835.
As a principal port, New Orleans played a major role during the antebellum era in the Atlantic slave trade. Its port also handled huge quantities of commodities for export from the interior and imported goods from other countries, which were warehoused and transferred in New Orleans to smaller vessels and distributed the length and breadth of the vast Mississippi River watershed. The river in front of the city was filled with steamboats, flatboats, and sailing ships. Despite its role in the slave trade, New Orleans at the same time had the largest and most prosperous community of free persons of color in the nation, who were often educated and middle-class property owners
Dwarfing in population the other cities in the antebellum South, New Orleans had the largest slave market in the domestic slave trade, which expanded after the United States' ending of the international trade in 1808. Two-thirds of the more than one million slaves brought to the Deep South arrived via the forced migration of the domestic slave trade. The money generated by the sale of slaves in the Upper South has been estimated at 15 percent of the value of the staple crop economy. The slaves represented half a billion dollars in property. An ancillary economy grew up around the trade in slaves for transportation, housing and clothing, fees, etc. estimated at 13.5 percent of the price per person. All of this amounted to tens of billions of dollars during the antebellum period, with New Orleans as a prime beneficiary.
According to the historian Paul Lachance, the addition of white immigrants to the white creole population enabled French-speakers to remain a majority of the white population until almost 1830. If a substantial proportion of free persons of color and slaves had not also spoken French, however, the Gallic community would have become a minority of the total population as early as 1820